Live. Laugh. Bite.
Alfie is not quite dead, and he's going through some… changes.
Alfie is a nurse working overtime on the night shift in A&E when a patient comes in with her throat torn out. The girl on the gurney is the first of many, baffling staff and horrifying the public. Alfie almost becomes another victim of the walking, rotting dead things which have been attacking his patients, but is saved by the same man he saw dripping blood into his patient's eye. He's Casper, and he's a vampire, and now he's saved Alfie's life the two of them are inescapably bound together. Neither of them are happy about it, but the draw of each other's blood is irresistible. Another brush with death later, Alfie must make a choice: death or undeath. He's not sure which is worse, but whatever he chooses, there's bound to be blood.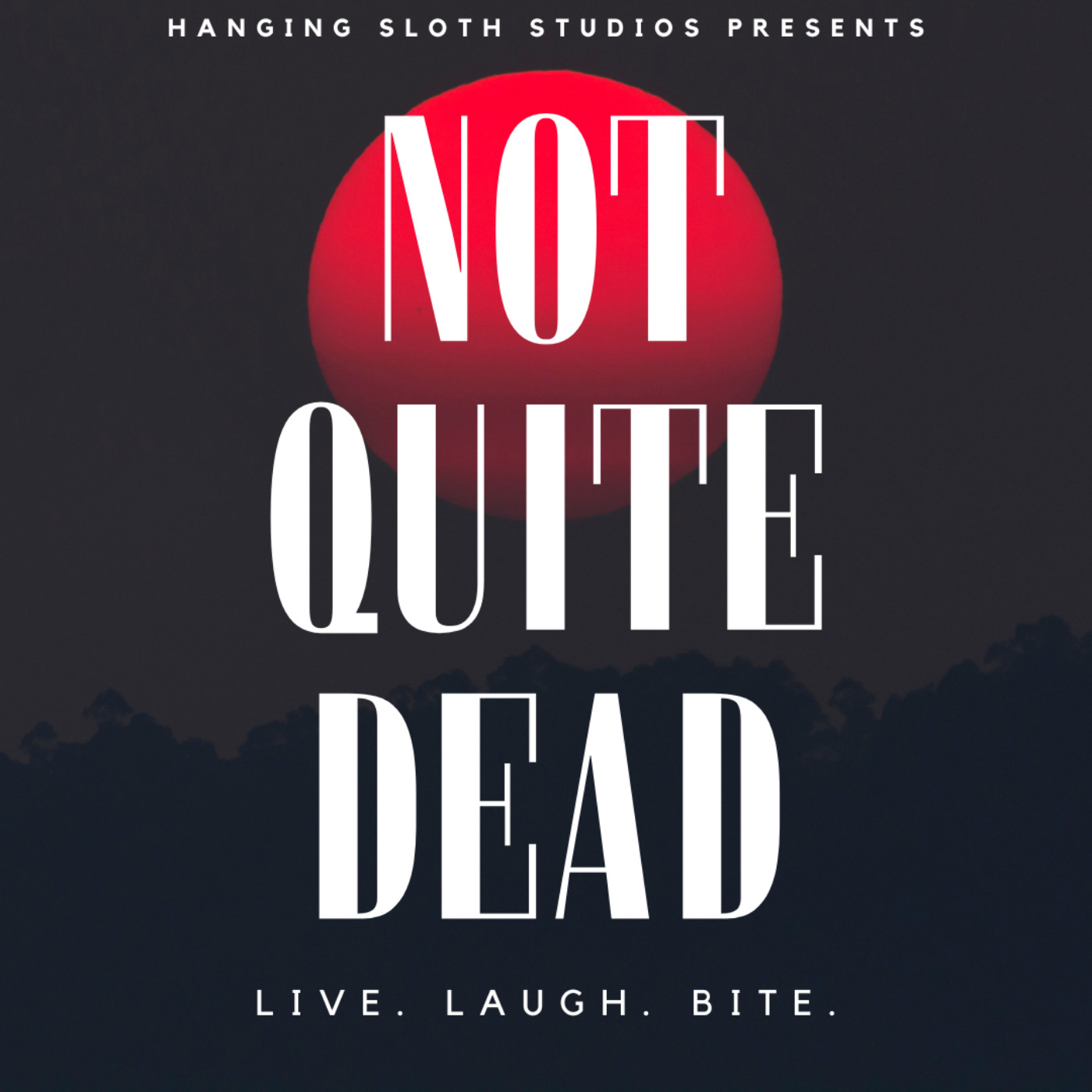 In this penultimate episode of Season One, Alfie's story almost connects with the present, and he is forced to finally make the decision he's been trying to reckon with since he started make these recordings. Transcript:
https://hangingslothstudios.com/nqd-13/Or
:
https://docs.google.com/document/d/1NbbmCL8q_hSJHowlf7G3jYzQyEcE6tBM7LTMQqNnnfw/edit?usp=sharingSupport
the show by signing up on Patreon and getting early access plus bonus content! Sign up here from just £2 a month:
https://www.patreon.com/hangingslothstudiosShow-wide
Content WarningsThis show is a work of horror fiction frequently places characters in situations which jeopardise their psychological and physical health. In addition, listeners should be aware that this show contains the following throughout:- profanity- references to sex- frequent violence- traumatic injury- death, including violent death- references to medical procedures- hospital settingsEpisode Thirteen, Content Warnings- discussion of violent deaths- descriptions of human bodies decaying- scenes of a sexual nature- heavy descriptions of blood and blood drinking- threats of violence- references to murderEIRA: Not Quite Dead is written, performed, and edited by Eira Major, under a Creative Commons 4.0 Attribution License. Guest performance of Aaron Wolfe as Casper. Live, laugh, bite. Hosted on Acast. See acast.com/privacy for more information.