Spirit Box Radio has a new host, and he's got no idea what he's stumbled into…
Spirit Box Radio is a cosy horror fiction podcast about a radio show for enthusiasts of all things arcane. The show has recently been taken over by Sam Enfield, a former postboy with no experience in the arcane arts, following the disappearance of the previous host. Sam soon discovers there are more than ghosts haunting the show, and finds himself amdist a mystery which threatens everything he knows about the world beyond his tiny basement broadcast studio, and maybe even himself.
With a whole host of supporting characters from knife-weilding lesbians and truth-knowing lawyers to angry bog-witches and hot-coded florists, the world of SBR is brought to life by a cast of majority LGBTQ+ actors from across the world.
Spirit Box Radio started airing in November 2020. It now has almost 100 episodes and won the The People's Choice Podcast Awards Best Fiction Podcast of 2021, and a finalist in the 2021 Audio Verse Awards, at which it also won Best Guest Performance. People have compared Spirit Box Radio to Welcome to Night Vale, Monstrous Agonies and Hello from the Hallowoods (which I'm always flattered and blown away by) and it's chock full of references to a whole bunch of shows that audio drama enthusiasts will enjoy picking out.
Spirit Box Radio releases every other Thursday at 15:00 UK Time. You can tune in and get spooky wherever you listen to podcasts.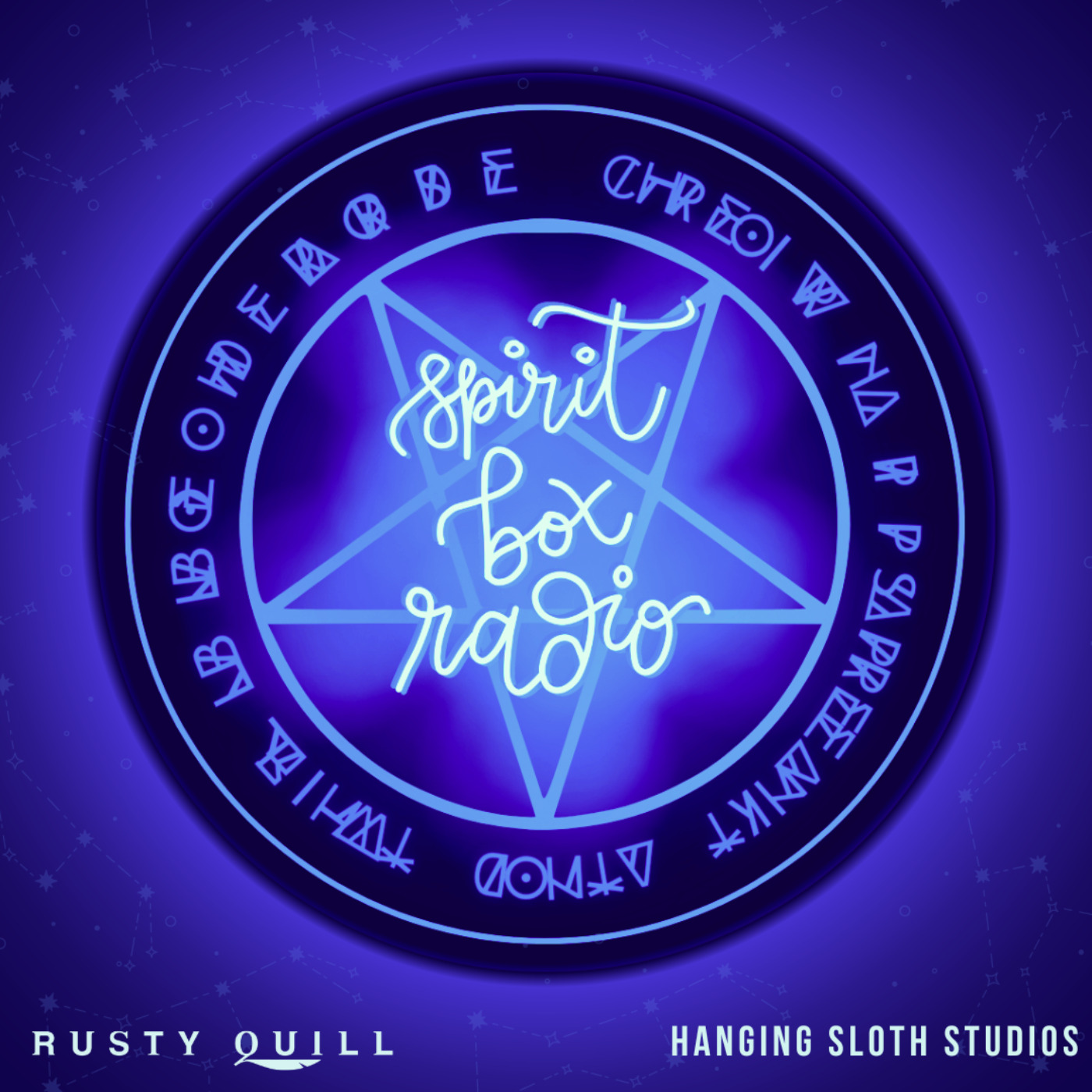 Welcome to Spirit Box Radio, where nothing bad happens and nothing ever goes wrong and everything is fine! It's fine. Sam fixed it! It's fine. Stop it. Really. REALLY.Transcript:
https://hangingslothstudios.com/sbr-3-10-nothing/
Or:
https://docs.google.com/document/d/1zi0LdYTwxvD88HQBBdcGe0gimsu8paBBxxrM9nw1NwE/edit?usp=sharingSupport
us on patreon:
https://patreon.com/hangingslothstudiosContent
WarningsStaticStereo Audio (which sounds different in each ear/headphone)Loud Crashes/shattering glass/crockeryPanic/distressMagical gaslightingSpirit Box Radio is a Hanging Sloth Studios podcast written, directed, edited and produced by Eira Major. This episode starred Beca Barton as Indi, Jessie Jeffrey as Kitty, Reba Yeo as Arlo, Alex Peilober-Richardson as Anna, assorted cats as Revel and Cosmo and me, Eira Major, as Sam Enfield. If you enjoy the show and want early access and bonus content, you can help us by supporting us on Patreon at patreon.com/hangingslothstudios. Spirit Box Radio is recorded in front of a dead studio audience. Get episodes one day early with Patreon! Hosted on Acast. See acast.com/privacy for more information.
more spirit box radio…
Join the Faithful Listeners Forums, a discord server where the creator and cast hang out with fans of the show and talk about Spirit Box Radio, baked goods and a variety of other things!
It's a great place to find excellent fan art and cosplays of your favourite SBR characters, and meet some very lovely people!