Spirit Box Radio has a new host, and he's got no idea what he's stumbled into…
Sam Enfield takes over when Madame Marie – the previous host of this broadcast for witches and enthusiasts of the arcane – disappears. As if it wasn't hard enough keeping up with calls for advice, ominous forecasts, and strange recorded messages, Sam soon discovers there are things more sinister than ghosts lurking in the Spirit Box Radio studio. As the mystery unfolds, it becomes clear that Sam was always more than a lowly PO Box Boy, and in the Enfield family, secrets run deeper than they might at first appear.
Atmospheric and engaging, Spirit Box Radio is an audio drama which will lull you into a false sense of security before pulling the rug from under your feet. If you loved the creeping sense of unease of The Magnus Archives, the weird whimsy of Welcome to Night Vale and the LGBTQ+ representation of Hello from the Hallowoods, you'll love Spirit Box Radio.
Spirit Box Radio is the winner of the Podcast Awards Best Fiction Podcast of 2021, and a finalist in the 2021 Audio Verse Awards.
Spirit Box Radio releases every Thursday at 15:00 UK Time. Listen now wherever you find your podcasts.
more spirit box radio…
Join the Faithful Listeners Forums, a discord server where the creator and cast hang out with fans of the show and talk about Spirit Box Radio, baked goods and a variety of other things!
It's a great place to find excellent fan art and cosplays of your favourite SBR characters, and meet some very lovely people!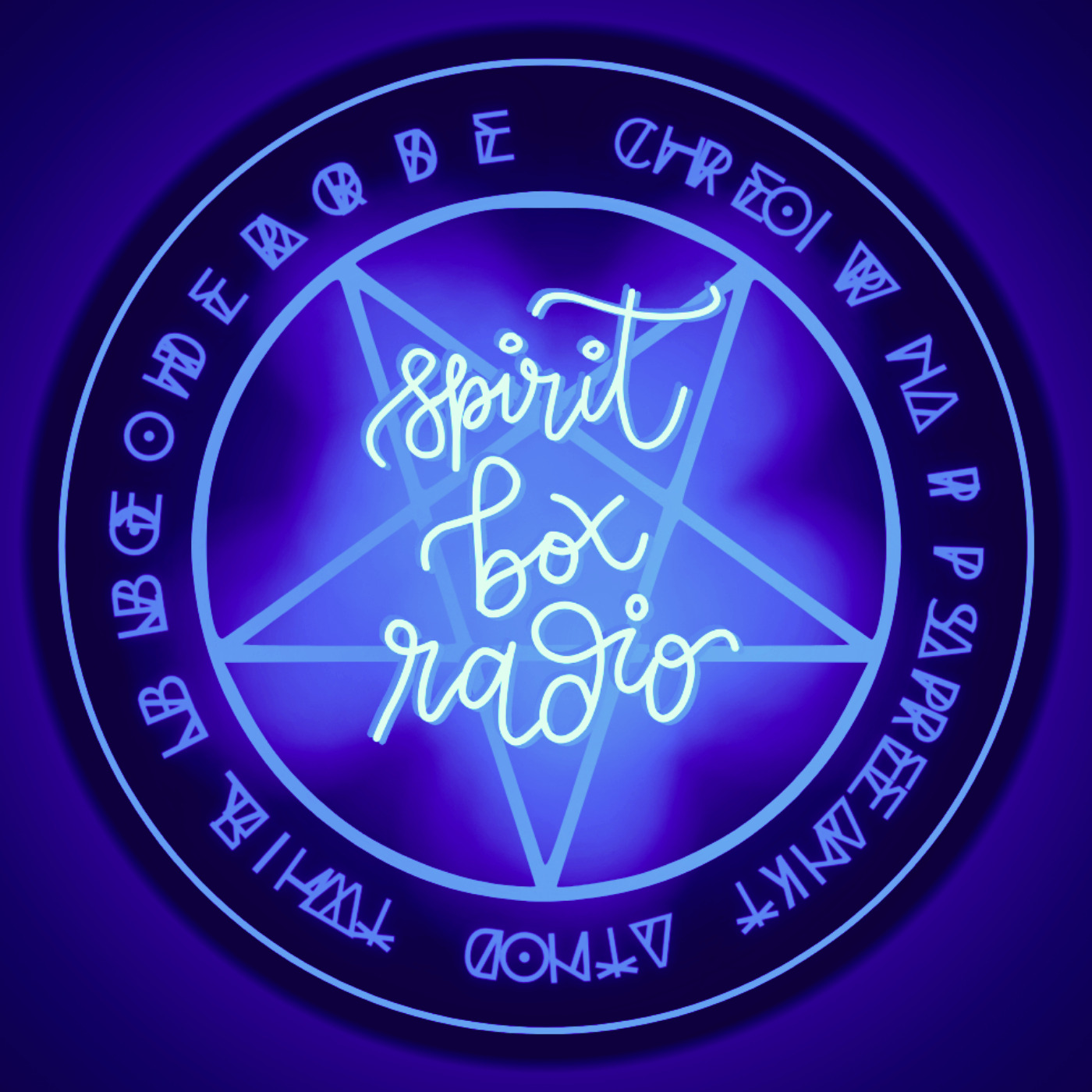 Sam isn't going to talk about The Thing That Happened. Nope. No way. Instead, here's a letter about something probably unrelated, defintely has nothing to do with any of what happened last week for sure, and Sam is 100% totally fine about everything, no need for concern.Transcript:
https://hangingslothstudios.com/sbr-3-4-truisms/Or
:
https://docs.google.com/document/d/1Gaeb7EQnnEqd_Cb7abA8VN3EBwU3LYVdETlogjqyZMA/edit?usp=sharingSupport
us on Patreon:
https://www.patreon.com/hangingslothstudiosFollow
us on twitter & tumblr @spiritboxradio, and follow the sloths @hangingsloths.Content Warnings: Discussions of deathImplied dismembermentDescriptions of mold/decay and foul waterEmotional distressSpirit Box Radio is a Hanging Sloth Studios podcast written, directed, edited and produced by Eira Major. This episode starred Daisy J Major as Beth, Brandon Fields as Julius Hughes, Will J Cummings as Oliver, plus Eira Major as Sam Enfield. If you enjoy the show and want early access and bonus content, you can help us by supporting us on Patreon at patreon.com/hangingslothstudios. Spirit Box Radio is recorded in front of a dead studio audience. Get episodes one day early with Patreon! Hosted on Acast. See acast.com/privacy for more information.